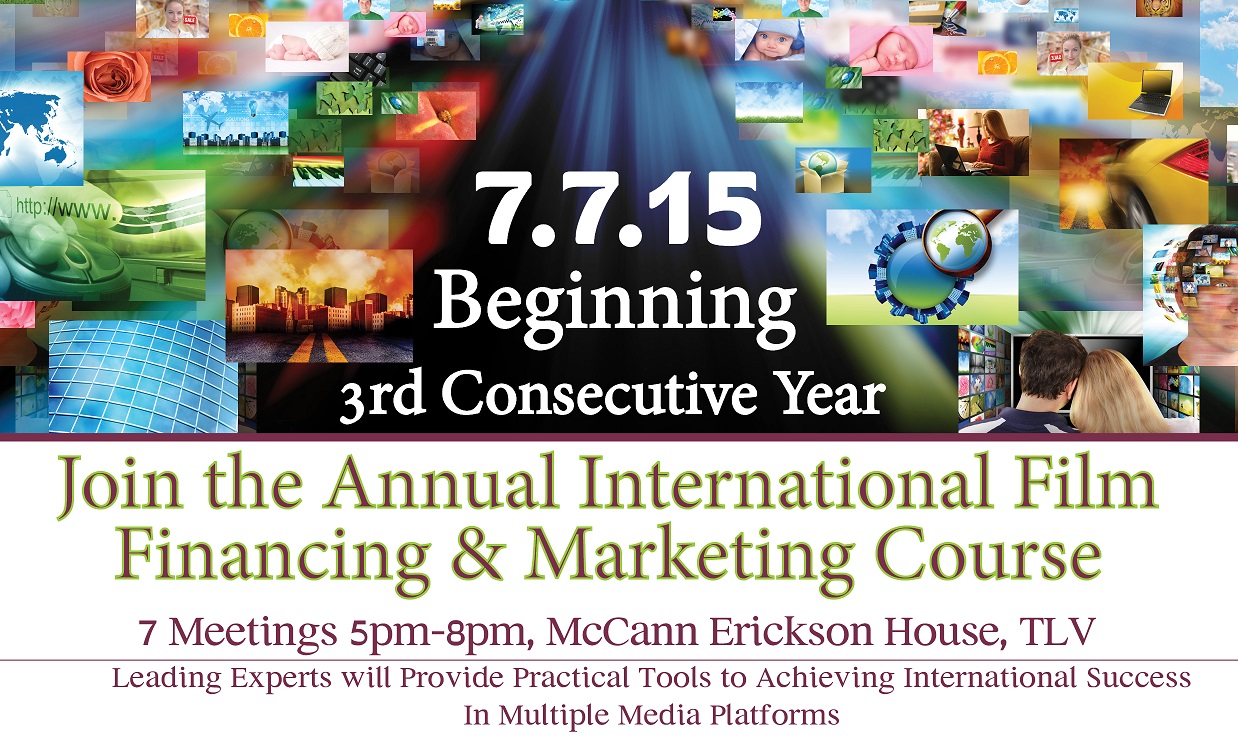 The Cost:

1100 NIS
Regular Registration
825 NIS for members of Israeli Guids, Forums & Academy Award Members,
in addition to Gvahim members.

750 NIS For full-time students

550 NIS For the first ten members of Israel Film & Television Directors Guild


Payment via bank transfer, Paypal, check or cash.
Two installments are possible.

The majority of the lectures will be in Hebrew.