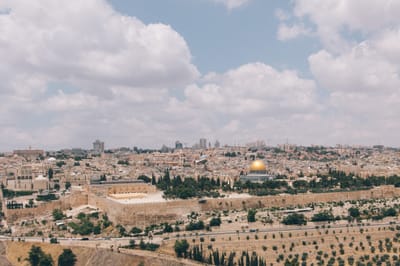 50 years have passed since the Six Days War (1967) when a part of the Ancient City of Jerusalem and the Western Wall have returned to Jewish control after 2000 years.
The documentary unveils 50 fascinating testimonies of the Battle over Jerusalem which lasted for three days during that war. Those 3 eventful days have ultimately shaped history, politics and geography of the whole Middle East, and consequently of the whole world. The moving testimonies, many of them are revealed for the first time, are given by Jews, Muslims and Christians, men and women, children and adults (at the time), right-wing and left-wing supporters, civilians and soldiers, religious and non-religious, Israeli and foreigners in Israel, in order to compose a unique and unifying mosaic of universal stories.
The film includes interviews, archive footage and animation which inspire thinking differently and challenges past conceptions.
The goal is to create one film incorporating these characters and to intertwine them to one cinematic experience. The stories are divided to three categories: the days before the war, the three days of battle, and the war's aftermath. Each one of the characters shares his or her personal experiences and shed a new light on the complex reality. The characters speak in their native language so the film includes Hebrew, Arabic, English and Russian.
The interviews complement each other, and "pass the torch" from one interviewee to the next.
Cross Media Elements

The interviews can also be incorporated in a transmedia project in which the stories can be explored and developed even further.
Production Stage

Up until now, 23 interviews have been filmed and 20 have been edited and showcased during a unique exhibition in the prestigious Tower of David Museum, Jerusalem.
More filming days and further editing is required.
Comprehensive research which included 100 interviews has also been conducted. It can also be expanded in order to locate Germans who can also contribute to the film's international mosaic.
Committed Funding Partners

Tower of David Museum, Jerusalem
The Jerusalem Film and Television Fund
The Jerusalem Foundation
Total secured funding (which has already been used): 94,000 Euros
Required funds: 73,000 Euros.

Estimated length: 60 minutes
Producer

Moshe Alfi's family, the film's director and producer, has lived in Jerusalem for 15 generations. He has filmed Jerusalem and its distinctive streets for over two decades. He was one year old when the war erupted, and his dad left his home to join the army. Through his eyes, and the eyes of the diverse interviewees, Jerusalem is revealed in a new light, which also provides a glimpse enabling audiences worldwide to understand the beauty and complexity of Jerusalem.
Mr. Alfi has produced numerous documentaries, TV programs and web-series.